About Nirman Group
Companies under Nirman Group
We gained immense expertise in supplying & trading of Agriculture fertilizer, pesticides, F.M.C.G. (Food) Products etc. We are headquartered in Akola, Maharashtra with presence in more than 6 state of India and is one of the leading sellers of listed products.
Our Highlight's are
Over the years, Nirman Group built its capabilities to near market nuances like price volatility, speed and strategy, based not just on an analysis of growth trends in the Indian economy but even deeper, on scale, resources, technology capability, quality and product diversification. We are clearly focused on actively shaping a promising future in a swiftly and dynamically changing world.
We Are Known For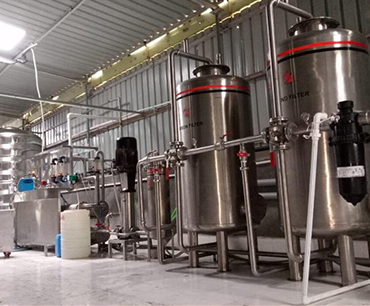 Self-Manufacturing
We are the biggest sole manufacturer for fertilizer and pesticides. All products are manufactured inhouse.
Best Water Soluble
Our water-soluble products are well known and reputed due to its quality.

Best Pesticides
The entire pesticides manufacturer by us and our state of art facility are of best quality.
Food Hygiene & Safety
You do not have to eat less; you just have to eat right. Our hygienic food is base forever.
Our Area of Operations
Nirman Group is headquartered in Akola, Maharashtra with a Regional Office in Duhle, Maharashtra and a production unit for pesticides in Andhra Pradesh. Our area of operation covers a wide geographic area, and we are willing to travel and is licensed in other states, should that be necessary for your project. Call us to discuss your particular project requirements regardless of where it is located – we'll be there. The states highlighted on the map represent those states in which we are licensed as a contractor and/or where we have completed projects. Additional information regarding our current licensing status is available upon request.
Our Manufacturing Facelities Are Located In
Akola, Maharashtra
Dhule, Maharashta
Anantapur, Andhra Pradesh
Our Working Area
Maharashtra
Gujarat
Andhra Pradesh
Chhattisgarh
Madhya Pradesh
Karnataka
Uttar Pradesh
Rajasthan
Why Choose us
Creative and Innovative solutions
We believe in customer satisfaction. Our team personally works on requirement of each client to make them happy.
State of the art facility
Our production facility is one of the best and well-known facility across the nation. With the best machinery and trained staff.
Stuck to our goals
In our journey of past 7 years, we are focused on our goals and objectives resulting into 100% output of the best quality.
Dedicated team
Our team works only for your service. This focused approach bring better understanding of your needs and processes to the team.
Most Selling Products
Fertilizers
Crop Care
Our Business
"Real integrity is doing the right thing, knowing that nobody's going to know whether you did it or not."